Journey to Yemen...
We hope you are enjoying your booklet. We know kids can be kids so in case your booklet is no longer around, you can download the PDF here.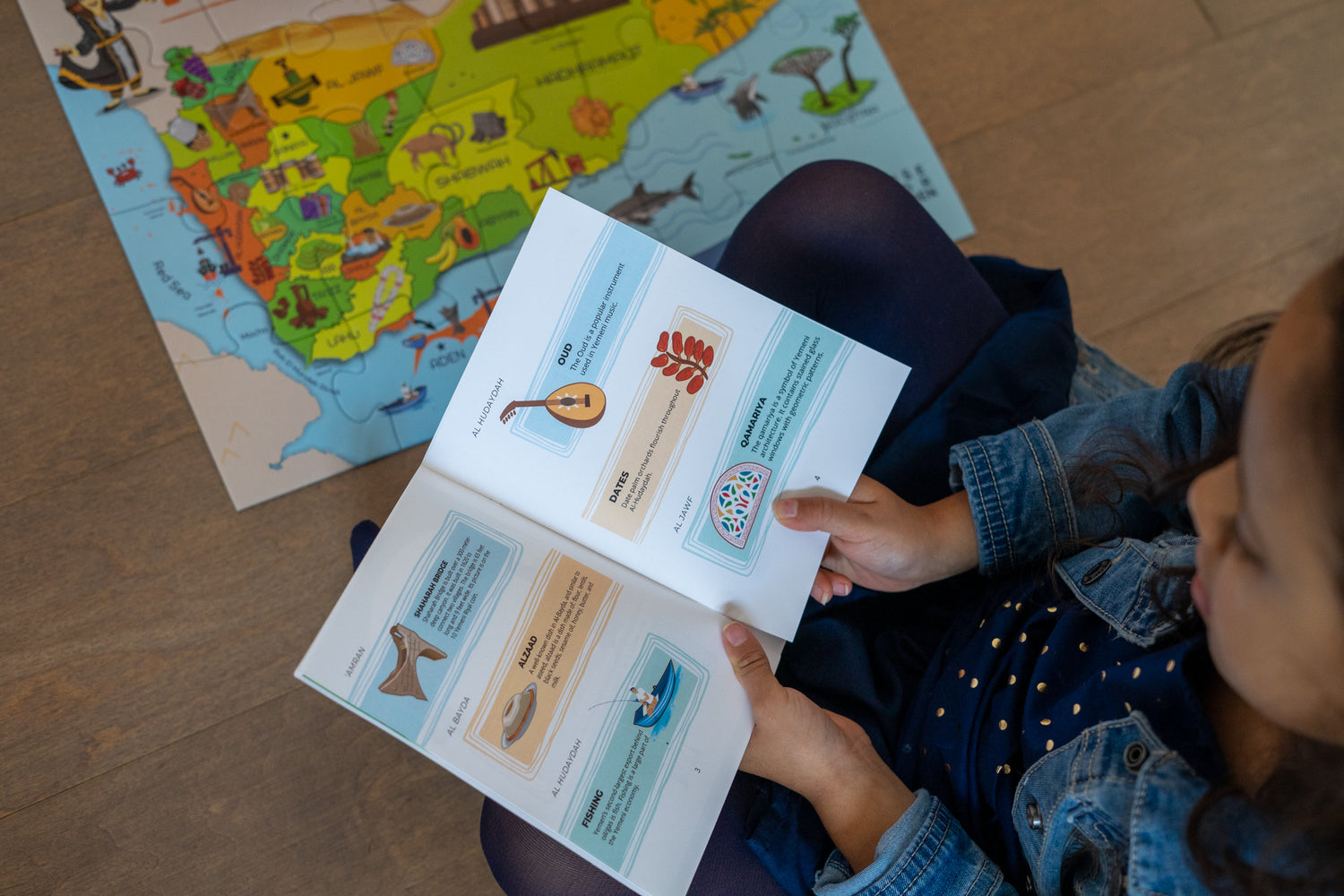 Download
This booklet goes with the Treasures of Yemen Puzzle. We bet you'll learn something new!
Send an email to info@riseforyemen.org to get your downloadable booklet.